Medical Volunteer Program India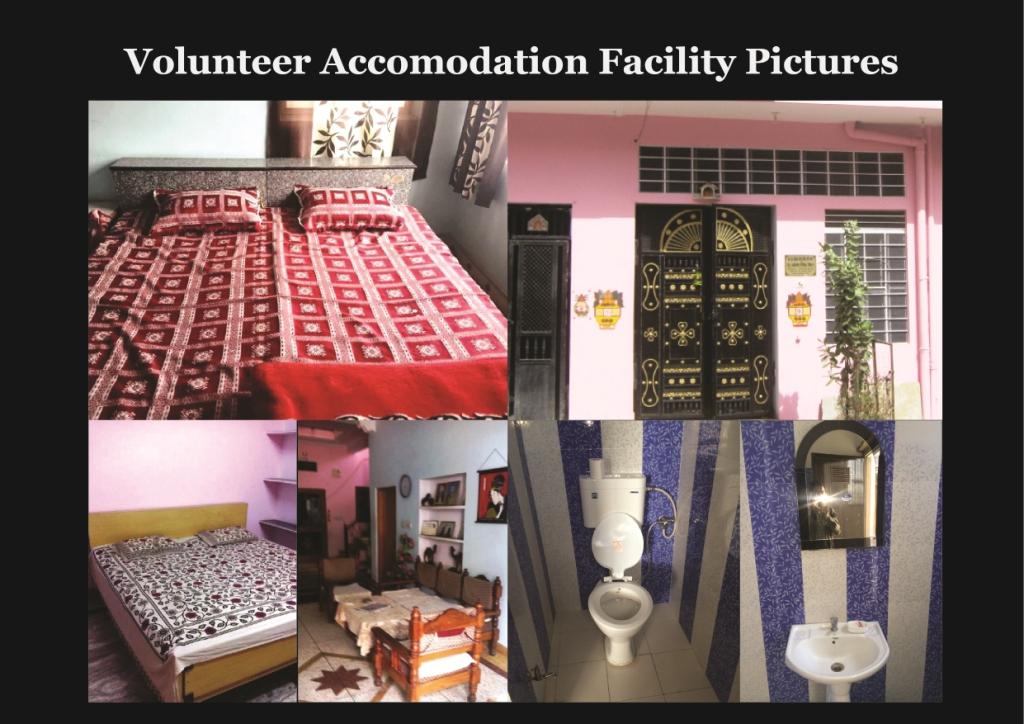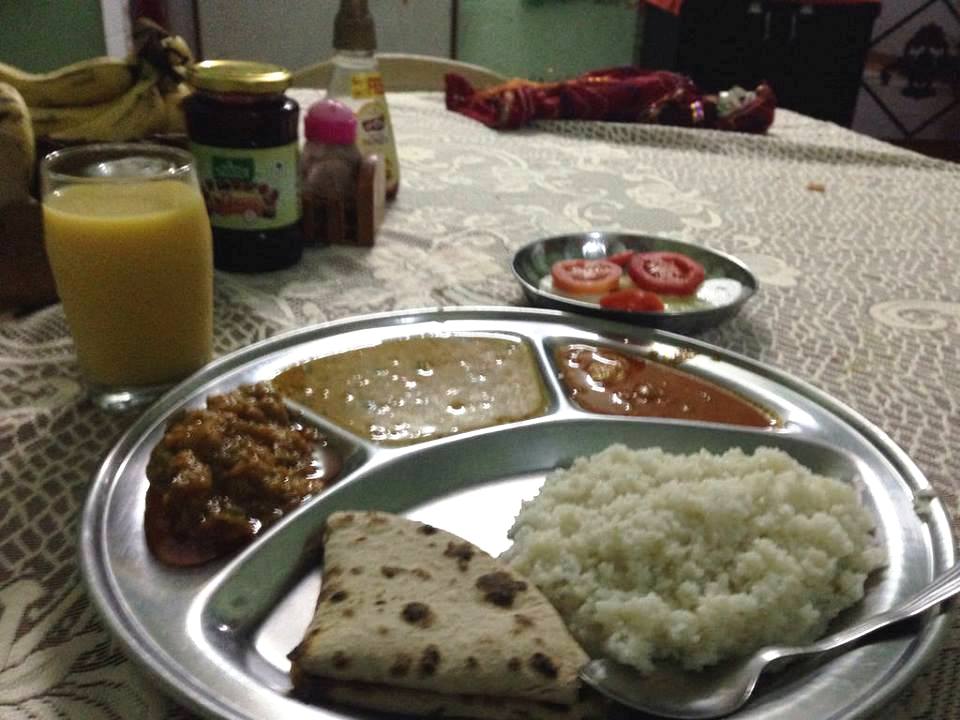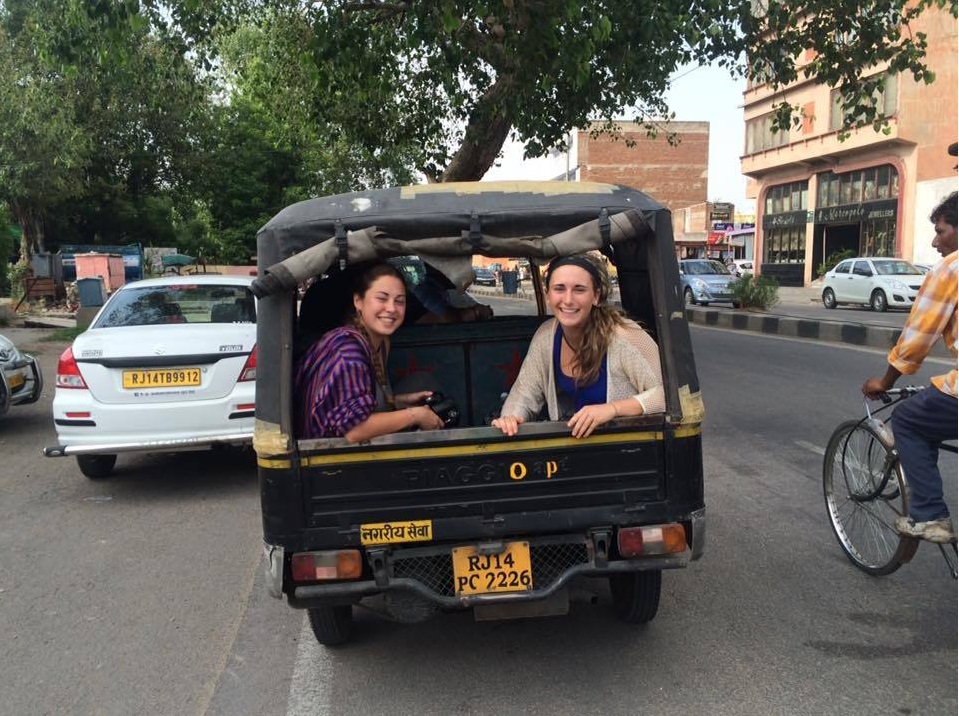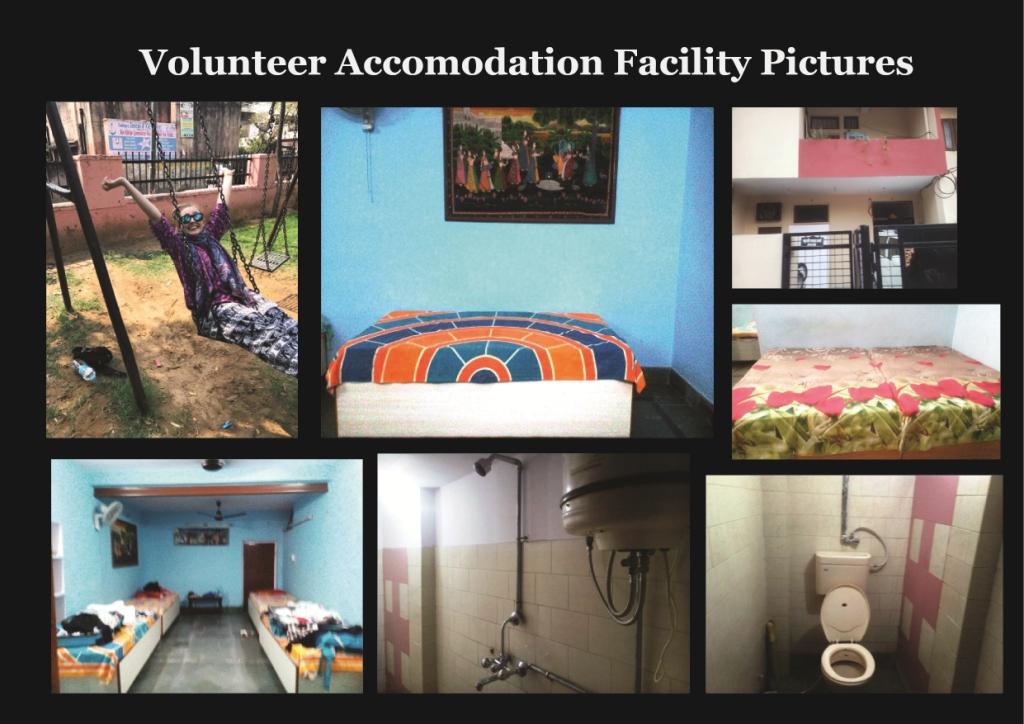 Medical Volunteer Program
Project Duration
: Minimum 1 week stay up to 4 months. Coming for shorter period Join our 3 Days 
Volunteer Children + Jaipur Tour Program
.
Project Fees
: $340 for 1 week; $160 per week thereafter. No Application fees required. For more information about our fees please visit 
Volunteer Program Fees Page
.
Project Availabilities
: All year round –Dates are flexible you can choose your own start and finish date.
Requirements
: We don't need any qualification for this project. Volunteers must have lots of love & enthusiasm for the project.
Location
: Jaipur, India.
Project Activities
: As a Medical Volunteer your main work will observational and do all the support which we required at the program site. Volunteers may also take patients' vitals: blood pressure, temperature, height and weight, and carry out health center tasks. You may provide treatment for minor injuries or wounds and document patient records. The tasks and activities vary day by day.
Working Days
: Monday-Friday. On Weekend we arrange sightseeing tours for volunteers to visit famous tourist spots in Jaipur..
What is included
: Arranging your Programme, Pre-departure information and support by email/phone, Arrival pickup from Jaipur, Program relevant materials, Accommodation with Indian Host Family, 3 Meals ( Breakfast, Lunch & Dinner ), Transportation facility for project site, Weekend Sightseeing's Tours and 24 hours of admin support.
What is not included
: Visa, Flights, Internet, Telephone Calls, Monuments/Sightseeing Entry Fees, Insurance Cover, and Airport Drop off.
Flexible Accomodation
: If requested you can book your own Hotel Accommodation before coming here if not comfortable with Indian Host Family. We will help you in booking it.
Looking to join the medical volunteer program in India ? If so, We have one of the program for participants which wants to help our Medical Mobile Van Team. Under this project our prime focus is on providing and supporting the population which lives in rural and slums in Jaipur. We have a mobile van which everyday runs in rurals & slums part of Jaipur. The mobile van, in the form of a well-equipped clinic, is reaching directly to the target population to support and provide them with counseling, health and medical services. The clinic reassures them that they are not alone in this world, strengthens their self-confidence and shows that somebody is there to care for, love and support them. As a medical volunteer your role will be mainly observational. If you have no experience doctors will show you all they can and introduce you to many different cases. If you come with a medical background, you will be given more responsibility and the potential to get more hands-on work. In our medical van there is Doctor, Nurse, Compounder, Counselor , Receptionist & local volunteer which generally provide free health check-up, treatment of general sickness, STI Treatment & HIV/AIDS Counseling and Education Services. This service is generally for the children or people which are not able to afford medicine, doctor fees, not aware by the diseases and come from BPL (below poverty line).
Most of the time, street children are over-exploited and forced into jobs where they have to work continuously even during sickness. The hazardous and unprotected environment of these street children leads to various health problems such as tuberculosis, asthma, hepatitis, jaundice, malaria, respiratory tract infections, sexually transmitted infections and HIV/AIDS etc. This problem is further aggravated by poor delivery of and access to health services. Their lower awareness and literacy levels also prevent them from finding such services. Mobile Clinic was planned to help in these areas.
Since this clinic is mobile, various support and services will be provided on the doorstep and at the convenience of the target population. On a daily basis it goes to rural/slums/backward areas. These places have been identified on the basis of survey and requirements of the street children.
WORK FOR VOLUNTEERS
This project works everyday Monday to Friday for 4 hours in afternoon. You will be going in our Mobile Van ( Bus ) with our Team in rural/slums areas. Helping our team members to look after all the children, people coming to get treatment, diagnosis their problem/disease, provide them medicines, heath check-up, general health treatment, counseling and run awareness raising activities. Providing counseling services to our target population for changing their behavior towards safe sex & stop HIV/ AIDS.
SKILLS REQUIRED FOR PROGRAM
There is no specific skill requirement to join the volunteering program. But volunteers need to love and be passionate about helping those who are in need, and also they have to like to learn about the culture/life of the people in the country.
WHAT YOU WILL GAIN FROM THIS PROJECT
>
A memorable time with children being a part of their life.
>
An enormous satisfaction from inside as you worked who have your needs.
>
An unforgettable memory by spending time in India.
>
Opportunity to
 learn Indian culture
, language and their traditions.
>
An entry in your CV as you have worked in under-developed country that will boost your profile in job market.
>
Life time member with VWI after completion of your project.
VWI makes arrangements for room, food and transportation for the volunteers, from the first day of the volunteer's arrival in Jaipur, India. Volunteers will be living with the Indian Host Family. You will be having your own room at the host family house which can be shared by the same gender volunteer in the program. Participants coming with their friends, couples or family members live together at the same accommodation.Our host families are carefully screened and selected based on VWI requirements. Host families are experience in the realm of hosting international travelers from last 10 years. You will be getting 3 Meals per day (Breakfast, Lunch and Dinner), traditional but very nutritious. The meals serves at the accommodation are the everyday meals which are eaten by the Indian Families. This is how the program has made to make you feel and Live Like a Local. However if you are not able to adjust with the Indian meals or need more nutrition/protein/special diet in your meals you can arrange by your own from the near by local market. Staying with Host family will give you the opportunity to learn about Indian Life, meet the locals, try local food, speak local language and make yourself to immerse in local customs and traditions. The host family members are able to communicate in English and are very friendly with volunteers. There is internet connection facility also available at Host Family. You will have a very good access through computer & by Wi-Fi access. We also arrange transportation facility for volunteers which will everyday pick you to project site and drop to your home when you finish work. You will have everyday auto-rickshaw (tuk-tuk) ride for Transportation. You will be required to pay extra direct to the host family for Internet Connection (200 INR weekly) and mineral water bottle (20 INR per bottle)
Food Menu :-In Breakfast our Host Family will prepare you everyday Tea/Coffee + Bread or Poha or Indian Paratha. In Lunch & Dinner you will be having 2 Type of Indian Vegetable's + Roti ( Chapati's ) + Rice + Yogurt + Pickles. On food table there is always basket of fruits which you can use anytime.
Own Accomodation Option :-Some participants wants to have their own accommodation & not interested to live with Indian Host Family. You can book your own accommodation/hotel as well to join the program or we will also help you in doing it. We will arrange your transportation from their to project.
Shopping and supplies There are many shops near the accommodation where volunteers can go and buy stuff for their requirements. The accommodation facility in the main city area of Jaipur so it's easy to buy anything as shops are in walking distance. If a volunteer wants to go in Branded Shopping mall they need to take a Taxi ( Tuk- Tuk ). When our taxi driver is not taking them to the project site, he can be hired by volunteers to take them to the Branded Shopping mall, but they have to pay him.
VOLUNTEER WEEK DETAIL
Day 1
: Today you will arrive in Jaipur. Our VWI staff member will pick you up from your arrival destination & welcome you. After picking you up, we will transfer you to the Host Family accommodation. We will introduce you to the host family members and we will guide you through the accommodation facilities and the things which are near. You will also be introduce about the project, your everyday working schedule, rules and regulation of volunteering, what to do & dont's. which can be useful to you throughout your trip & guide you to the facilities which a traveler needs in new place.
Day 2 to working days
: As a Medical Volunteer your main work will observational and do all the support which we required at the program site. Volunteers may also take patients' vitals: blood pressure, temperature, height and weight, and carry out health center tasks. You may provide treatment for minor injuries or wounds and document patient records. The tasks and activities vary day by day.
Weekends
: The weekends are free for you to relax and enjoy Pinkcity. Every weekend we cover 
Sightseeing Tour's
 of the Beautiful Historical places, Cultural places & programs with our VWI staff team. Volunteers have opportunity to meet with other volunteers also from other projects sites as everybody gets together on these days. However there are several other side trips that you can join which will greatly enhance your experience of Desert Place in Rajasthan, India. After finishing the Volunteering India program you can choose our 
Add on Tour package
 to explore India. Volunteers can join to visit Taj Mahal, Golden Triangle Tour, Wildlife Safari in National Park, New Delhi and more while taking part in it
Program Dates :
 All year round – Dates are flexible you can choose your own start and finish date.
ORPHANAGE VOLUNTEER FEES
Fees for all our Social Programs
Duration
USD $
1 Week
340
2 Week
500
3 Week
660
4 Week
820
5 Week
980
6 Week
1140
Extra Week
160
Fees for all our Social Programs
Duration
Euro €
1 Week
300
2 Week
440
3 Week
580
4 Week
720
5 Week
860
6 Week
1000
Extra Week
140
Fees for all our Social Programs
Duration
CAD $
1 Week
450
2 Week
670
3 Week
890
4 Week
1110
5 Week
1330
6 Week
1550
Extra Week
220
Fees for all our Social Programs
Duration
AUD
1 Week
450
2 Week
660
3 Week
870
4 Week
1080
5 Week
1290
6 Week
1500
Extra Week
210
Fees for all our Social Programs
Duration
GBP
1 Week
260
2 Week
380
3 Week
500
4 Week
620
5 Week
740
6 Week
860
Extra Week
120
What's included:
Pre-departure information and support by email/phone.
Arrival Pick up service from Jaipur, India Airport.
Transfer to your accommodation
Accommodation and 3 Meals per day.
Transport to and from your project.
Program relevant materials.
Local in-country team support and backup.
Weekend Sightseeing's
What's not included:
Flights,
Insurance,
Cost of Visas,
Return transfer to the airport.
If you are interested in this project then contact us to be a part of Volunteering With India